Transmitting news and infomation about sustainable endeavors in Coastal Virginia and beyond. Updated Weekly.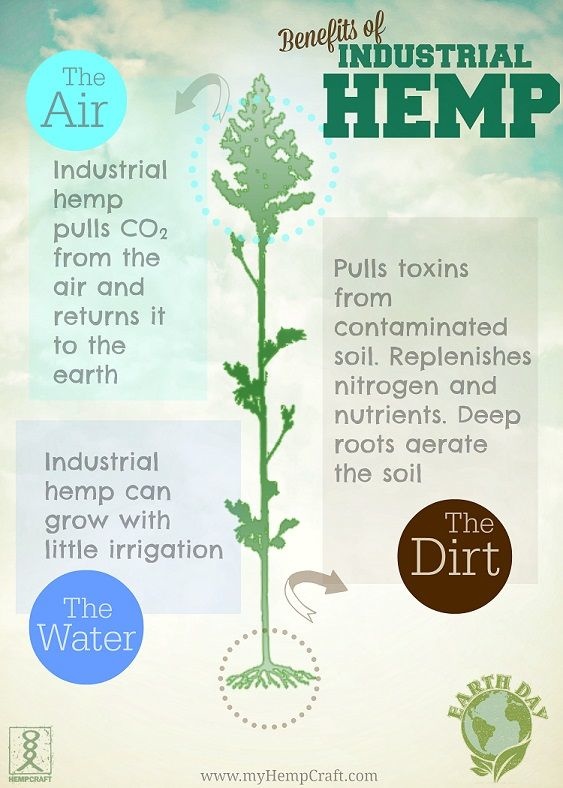 Non-intoxicating varieties of Cannabis are fast growing, carbon sequestering, drought tolerant, bio-remediating, nitrogen fixing, and pest resistent. Enlarge Image.
Cash Crop Gains Ground in the Old Dominion
Posted 6 January 2015 by Carol Brighton
The market for industrial hemp is experiencing explosive growth.  Not to be confused with its psychoactive cousin, industrial hemp provides the basis for a plethora of legal US products valued in 2013 at $581 million. Due to prohibitions on production, domestic suppliers for the booming health supplement and many emerging industries have relied upon imported materials. With recent loosening of federal regulations on cultivation, a groundswell of support for this sustainable crop is erupting across the country. The Old Dominion is poised to officially join the movement.
Legislation in the 2015 VA General Assembly
Over the summer, Delegate Joseph Yost representing the 12th District announced hemp legislation scheduled for formal introduction in the 2015 session of the Virginia General Assembly. House Bill 1277 calls for the Commissioner of Agriculture to promote a research program for hemp production and use as well as establish a licensure program for farmers.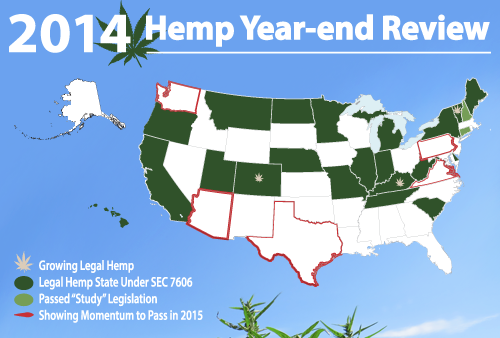 Removing Barriers to Industrial Hemp Production - The reauthorized Farm Bill of 2014 includes a hemp research and pilot program provision. Section 7606 permits hemp cultivation in states where it is specifically legalized. In addition, the Appropriations Bill signed by the President in December denies federal interdiction connected to research activity in states adhering to the provisions of Section 7606. The map generated by Vote Hemp, an advocacy group, indicates that over 20 states have taken action to research hemp. Follow the link to view an interactive state map. Image: Vote Hemp
According to Yost, "industrial hemp would be an excellent cash crop and a viable alternative to tobacco." Creigh Deeds notes on his website that "the possibilities for use of industrial hemp are too great to ignore."
Cognitive, heart and digestive benefits support a lucrative nutritional industry derived from hemp. But the advantages of hemp exploitation extend well beyond the human body and have the potential to help solve planetary problems.
Reported in a previous post, this historically significant crop can be utilized to address a myriad of modern maladies. In addition to eco-friendly textiles, including a staph resistent material, biodegradable and recyclable hemp composites can be used in place of long-lasting ocean polluting petroleum based plastics. Carbon neutral fuels can be made from hemp and building materials popular in Europe have the capacity to continuously remove carbon from the atmosphere. Recently it was reported that hemp fibers could revolutionize energy storage. Available at a fraction of the cost of graphene commonly used in supercapacitators, it is considered to be an equally effective if not better material. Given the economic and environmental opportunities associated with developing this versatile resource, its no wonder that officials all over the country are coming out in support of the crop.
Hemp Architecture
As Virginia lawmakers consider hemp legislation, its potential in the construction industry should be of particular interest as workers using hempcrete technology are currently building a Virginia Beach home. Hempcrete walls which are made from a blend of lime and fiber absorb humidity, stabilize temperature and sequester carbon through a life-long calcification process. Breathable and thermally superior walls also reduce heating/cooling demand and associated carbon emissions.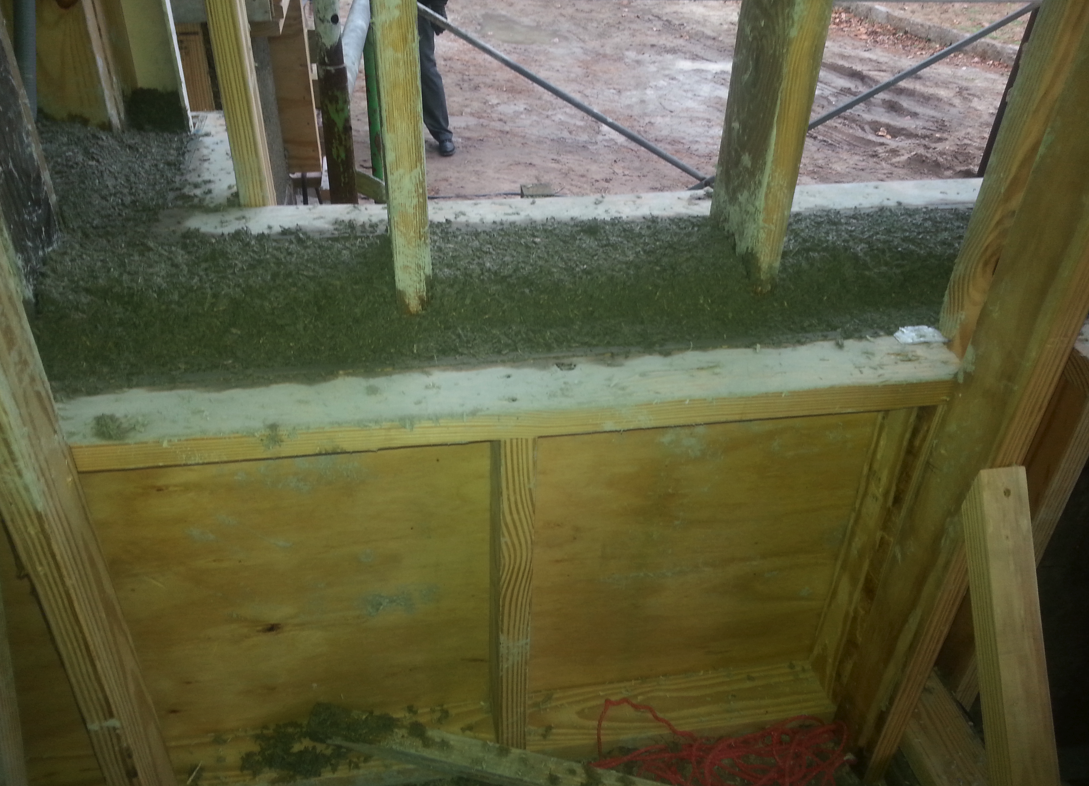 Hemp wall form above and completed wall section below. Click on the image to enlarge.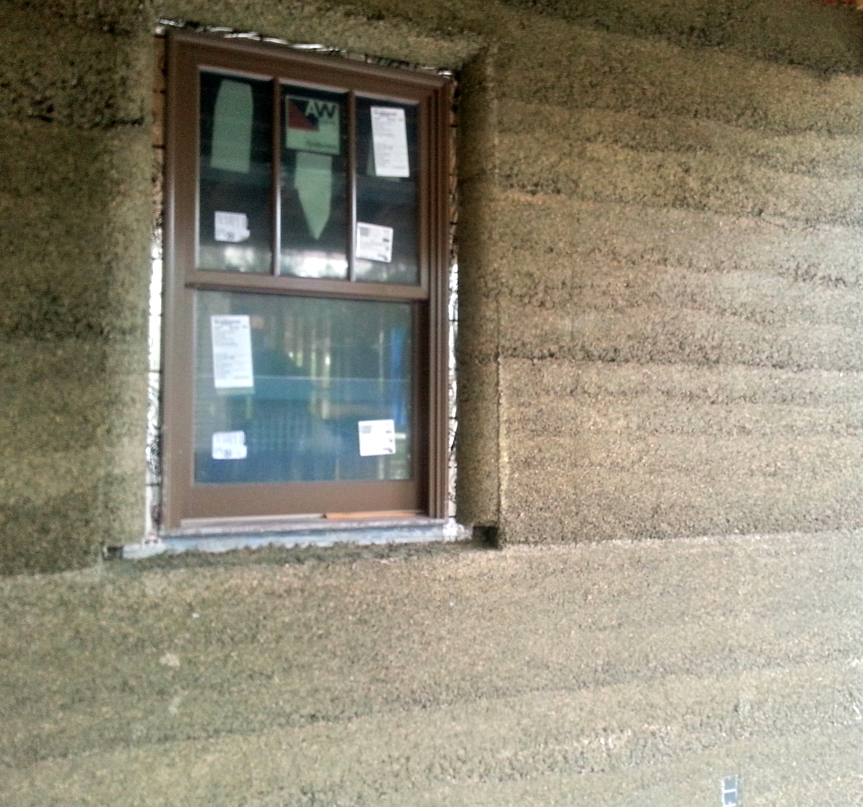 Hempcrete panels at the Idaho Base Camp. View images of the assembly. Image: Hempitecture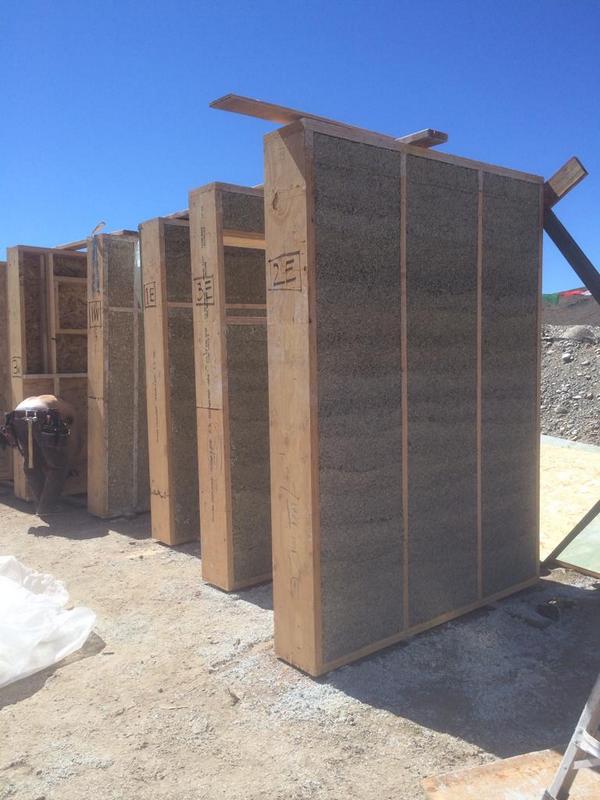 The building technology with ancient roots is widely accepted in Europe, but with domestic supply limitations, its no surprise that US projects are few and far between. Virginia Beach Architect Gerrie West was approached by clients specifically looking to use the healthy and high performance wall material. Unfamiliar with hempcrete, she collaborated with Tim Callahan and colleagues at Alembic Studio in Asheville, NC. Serving as a US hub for hemp technology, several hemp homes have been constructed in the Asheville region including the Nauhaus project, a LEED Platinum and Passive House certified home developed by Alembic Studio.
Hemp for the Virginia project was sourced in the Netherlands and conveyed by ship,the most carbon efficient method of transport. 3000 cubic feet of hemp shiv loaded into one 40 foot container is more than enough fiber for the exterior walls of the 3600 square foot home. Importing the product adds significantly to the cost. Tim Callahan estimates an increase close to 50 percent.
Built using conventional stick methods, the J.M. Sykes construction crew is preparing the hemp/lime mixture on site. The material is poured and hand packed into a 12 inch thick form system framing the studs. The forms are raised as the wall is built. A lime plaster will be used to seal interior and exterior walls. Take a site tour here.
Modular Construction
Prefabricated and modular architecture is the subject of research at Virginia Universities (UVA and Virginia Tech). An experimental hempcrete wall system erected in Idaho could promote greater adoption of the sustainable building technology, especially as local hemp sources become available. The panelized method, utilized by Hempitecture founders Matthew Mead and Tyler Mauri is well suited to the growing modular building industry. This type of construction allows for quick assembly and saves resources. Developing efficient prefab manufacturing alongside hemp production would unquestionably benefit rural economies.
The project in Sun Valley is also unique in that Mead and Mauri helped cover costs via a crowd funding campaign. Their kickstarter campaign was fully funded in June 2014. Already with straw bale and cord wood structures on site, the Idaho Base Camp is serving as a lab for sustainable design. Casting the 12 inch thick hempcrete frames was initiated late in the summer and during the fall the wall system was assembled. Work on the hemp structure is on hold for the winter, but when completed this Spring it will function as a community building for the environmental education and retreat facility. The Hempitecture team plans to continue their work with hemp. Mauri has been accepted into the 2015 UVA Masters of Architecture Program, so there's a good chance some of their ideas will be further explored in the Commonwealth.
Building with hemp was also recently explored at the University of Virginia. During the fall, Joni Lane of Charlottesville won an innovation in sustainibility pitch night for her presentation on hempcrete hosted by the Better Business Challenge and the Darden School of Business ilab. She was also invited to share her ideas at a TedTalk event in Charlottesville. Watch the Youtube.
Want more information, check out these resources:
Hemp news on Pinterest. Check out the latest posts embedded below.
2013 Tidewater Current Post on Hemp
Virginia Industrial Hemp Coalition Website & Facebook
Vote Hemp Website and Facebook
Tidewater Current on Facebook
Congressional Research Service Report: "Hemp as an Agricultural Commodity" by Renee Johnson dated June 25, 2014
Virginia White Paper on Hemp date Sept. 3 2014
Check the Archive for Previous Posts
All Rights Reserved. Disclaimer.