Tidewater Current | Winter 2013
Transmitting news and infomation about sustainable endeavors in Coastal Virginia and beyond. Updated Weekly.
Events are Listed Below. For up-to-date and illustrated local news highlighted in the various collections on this site, follow and contribute comments on Facebook or Pinterest
December
American Meat Screenings in Virginia - December - Several events scheduled around the state - none in Tidewater or Hampton Roads - American Meat is kicking off a nationwide screening tour called the Young Farmer Screening Series. This tour will take place at universities, colleges, agricultural high-schools and FFA chapters aimed at stimulating dialogue about the meat industry, framing the conventional/organic debate from farmers' perspectives, and inspiring young people to pursue careers in agriculture and food. The 10 states on the tour include: Missouri, Washington, Virginia, California, Texas, Colorado, Minnesota, Ohio, New York and Pennsylvania.
12.5.12 - Bird Migration Corridors in Connection with Offshore Wind - usgs.gov. Public Lecture Series: Science in Action - Wednesday, December 5, 2012, 7:00 PM - Title: A Bird's Eye View: Offshore Wind Energy By: Alicia Berlin, Ph.D. and Allan O'Connell, Ph.D. - lectures can be followed live via our @USGSLive Twitter account.
January
RPS Webinar: Solar Valuation in Utility Planning Studies - Wed. Jan 16, 2-3 p.m. - The Collaborative provides a forum for the exchange of experiences and lessons learned regarding the implementation of state Renewable Portfolio Standard (RPS) policies and the marketing of RECs or renewable energy credits across the U.S
Winter Wildlife Festival - January 25-27, 2013 | Princess Anne Recreation Center
presented with the Virginia Department of Game and Inland Fisheries - This is your chance to witness winter wildlife all around Virginia Beach; whether it's following fascinating bird activity, exploring the natural areas of our community or the musings of harbor seals near the Chesapeake Bay Bridge Tunnel. Learn what it takes to properly observe and identify wildlife in their natural settings.
1.31.13 - VIMS Events - Recurrent coastal flooding: How should VA respond? - Thursday, Jan. 31 - 7 p.m. Watermen's Hall, Gloucester Point, VA
February
USGS Talk - Chesapeake Bay Impact Crater: A Cosmic Connection in Virginia - Wednesday, February 6, 2013, 7:00 PM - By: David Powars
What were the effects of a 2-3 kilometer sized asteroid slamming into the ocean that covered today's Virginia Coastal Plain? How did we learn the largest and best preserved impact crater in the United States is buried in southeastern Virginia? Learn how this event 35-million years ago affected the region's ground-water, structure, and drainage pattern; it's role in the formation of the Chesapeake Bay; and how the crater is still impacting the region today. The can be followed remotely via USGSLive Twitter Account. More Info.
Registration for Grasses for the Masses has begun! - Chesapeake Bay Foundation - Sign up now to reserve your spot to grow wild celery at your home to help restore underwater grasses for the Chesapeake Bay! Feb 10 Workshop at the Virginia Aquarium. Follow the link for more workshops around the state.
A Collaborative Summit: Protecting Water Quality through Actions on Urban-Suburban Properties- Center for Coastal Resources Management
Date & Time: Wednesday, February 13 - 2013 - 9:00 am - 6:30 pm & Thursday, February 14, 2013 - 9 am - 2:45 pm
Location: Williamsburg Woodlands Hotel & Suites
105 Visitor Center Dr.
Williamsburg, VA 23185
Hosted by: Wetlands Watch, Alliance for the Chesapeake Bay, VIMS Center for Coastal Resources Management, and UVA Institute for Environmental Negotiation. More Info and Registration.
2.16.13 - Beekeeping Class for Beginners - - beekeepersguild.org. The Beekeepers Guild of Southeast Virginia and the Wesleyan Beekeepers Association present a three-day Short Course for Beginning Beekeepers with an emphasis on sustainable, chemical-free practices. The course will be held on three consecutive Saturdays, February 16, 23 and March 2, 2013 at Virginia Wesleyan College in Norfolk, Virginia.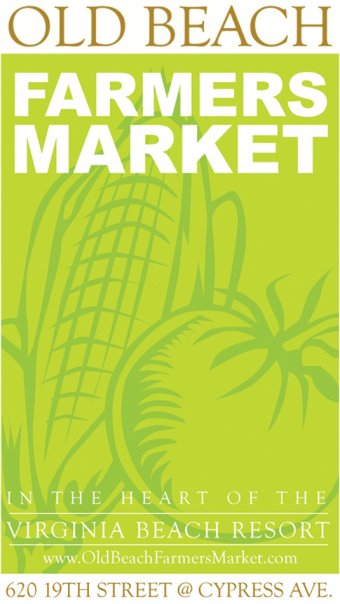 Saturday, Feb 16
9 a.m.- Noon
2.25.13 - Center for Coastal Physical Oceanography Seminar- "USING TRANSMISSION AND STORAGE TO PRODUCE RELIABLE ELECTRICITY FROM EAST COAST OFFSHORE WIND AND OTHER FLUCTUATING GENERATION" Willett Kempton University of Delaware Monday, February 25, 2013 3:30 PM Room 1202, Engineering and Computational Sciences Building. More info.
Save the Date! Virginia Marine Debris Summit - Help create a foundation for a Virginia Marine Debris Plan - February 27 & 28, 2013Sponsored by the Virginia Coastal Zone Management Program - Virginia Aquarium and Marine Science CenterVirginia, Beach VirginiaIncludes link to sign up. More Info.
2.28.13 - ODU Lecture Series Features Famed Conservationist Mark Plotkin - "On Feb. 28, Plotkin will visit the Old Dominion University campus as the 2013 Lytton J. Musselman Natural History Lecture speaker. The 7:30 p.m. event, which is part of the President's Lecture Series, will be held at the Diehn Center for the Performing Arts. It is free and open to the public."
2.28.13 - Uranium mining in Virginia: A radioactive question - 7pm
VIMS - Watermen's Hall, McHugh Auditorium
1375 Greate Road
Gloucester Point, VA 23062
March
3.4.13 - Panel in CCPO Series to Discuss Local Oyster Restoration - Monday March 4 at 3:30 PM. Old Dominion's Center for Coastal Physical Oceanography Presents: "Oyster Restoration in the Elizabeth River System with Particular Emphasis on the Lafayette River and Money Point in the Southern Branch"- FREE and open to the public - Room 1202 of the E.V. Williams Engineering and Computational Sciences Building.
3.6.13 - Global Warming in Chesapeake Bay course offered at VIMS
Wednesdays, March 6,13, & 20 - 1-3PM
This RILL course, open to all adults, will explore the causes and potential consequences of global change in Chesapeake Bay through lectures, open discussion, and lab tours. Sessions one and two will consist of a 45-minute lecture followed by open casual discussion. Dr. David Malmquist will open session one with an overview of global warming and the links between water temperature, acidification, and animals that live in the bay. In the second session, Dr. John Boon will share statistics and predictions for rising sea level in Chesapeake Bay and explain how daily, seasonal, and year-to-year changes in tide levels help predict future storm tides. The final session--a tour of VIMS--will allow an up-close look at global change research. Fee:$35. Reserve your spot by contacting Sharon Drotleff, RCC/EFI at 877-722-3679 or SDROTLEFF@rappahannock.edu
Your photo could be on the cover of the 2012 Chesapeake Bay Report Card and become the icon of 2012 Bay health. Submit by March 15th and you could win 250 dollars. Info.
Save the Bay Photo Contest- Submit photos from March 11 - April 12 - First Prize 500 dollars - "All photos must include water from the Chesapeake Bay or a river, stream, creek, or other body of water inside the Chesapeake Bay watershed."
Trash Bast Art Show at the Virginia Aquarium March 9 & 10
3.10.13 - Free Talk at the Virginia Aquarium: "Sea Turtles: A Story of Survival," Sunday focusing on Dr. Patrick Burchfield's work to return the Kemp's ridley species from the brink of extinction. (Virginia Aquarium & Marine Science Center)
3.21.13 - 2013 Watersheds Forum
March 21, 9:00-2:30, Virginia Beach Convention Center - Registration is $15.00 amd will begin at 8:15 AM. The Forum includes a box lunch and is being held jointly by Lynnhaven River NOW and the Back Bay Restoration Foundation and is sponsored by the City of Virginia Beach and the Virginia Coastal Zone Management Program. For more information,contact Karen at Karen@LRNow.org or 757-962-5398.
3.28.13 - VIMS Webinar: Atlantic Menhaden - 7:00 pm - 9:00 pm at Webinar - The Virginia General Assembly recently voted to reduce the commercial catch of Atlantic menhaden in Virginia waters by 20%, bringing Virginia in line with other states along the Eastern seaboard in a coast-wide management plan adopted by the Atlantic States Marine Fisheries Commission (ASMFC) in December. Join Dr. Rob Latour of VIMS as he explores the issues surrounding Atlantic menhaden, their commercial harvest, and the recreational fisheries that target menhaden predators such as striped bass.
Register online or call 804-684-7846 for more information. Can't make it in person? Register for the webinar.
3.31.13 - Next Cooking Class at New Earth Farm, Virginia Beach- Heathy Garden Recipes- Click the image for more dates.
Check the Archive for Previous Posts
All Rights Reserved. Disclaimer.