Tidewater Current | Spring 2013
Transmitting news and infomation about sustainable endeavors in Coastal Virginia and beyond. Updated Weekly.
For up-to-date and illustrated local news highlighted in the various collections on this site, follow and contribute comments on Facebook or Pinterest
3.28.13 - VIMS Webinar: Atlantic Menhaden - 7:00 pm - 9:00 pm at Webinar - The Virginia General Assembly recently voted to reduce the commercial catch of Atlantic menhaden in Virginia waters by 20%, bringing Virginia in line with other states along the Eastern seaboard in a coast-wide management plan adopted by the Atlantic States Marine Fisheries Commission (ASMFC) in December. Join Dr. Rob Latour of VIMS as he explores the issues surrounding Atlantic menhaden, their commercial harvest, and the recreational fisheries that target menhaden predators such as striped bass.
Register online or call 804-684-7846 for more information. Can't make it in person? Register for the webinar.
Deep-sea conservation and environmental management: a new frontier
Friday, March 29th 2013 - 3:30pm
VIMS - Watermen's Hall, McHugh Auditorium
1375 Greate Road
Gloucester Point, VA 23062

Dr. Cindy Lee Van Dover, Director of the Duke Marine Lab, Duke University, will discuss conservation and environmental management.
3.31.13 - Next Cooking Class at New Earth Farm, Virginia Beach- Healthy Garden Recipes- Click the image for more dates.
Flight of the Butterflies in 3D IMAX opens Friday (3.29) at the Virginia Air and Space Center. Also Showing at the Virginia Aquarium.
April
CBF Needs Your Help Making Reef Balls: Friday, April 5 (9am-12); Tuesday, April 9 (9am-1); Wednesday, April 10 (9am-1); and Thursday, April 11 (9am-12). Event at VIMS in Gloucester Point. For info, contact CBF's Jackie Shannon at jshannon@cbf.org or
804-832-8804
Old Dominion University Department of Ocean Earth and Atmospheric Sciences Presents:
Biodiversity, Climate Change and Human Exploitation in the Deep Ocean - Dr. Lisa A. Levin
Scripps Institution of Oceanography
Thursday, April 11th, 2013 - The public is invited to attend this free lecture, which will begin at 3 p.m. in Room 200 of the Oceanography and Physical Sciences Building. Info


Learn How to Grow Your Own Community Garden - Saturday, April 20th10:00am - 2:00pm Hampton Roads Agricultural Research & Extension Center ~ONE REGISTRATION PER PERSON PLEASE~ For additional information, please visit our Facebook page at: www.facebook.com/plantgrowandeat Survey
Virginia Living Museum Spring Native Plant Sale
Member's Preview - Thursday, April 18, 4-6pm
Public Sale - April 20-21, 27-28 - Sat 9am-3pm/Sun noon-3pm
April 20-27 Garden Week Tour at the Virginia Living Museum
Tour the Holt Native Plant Conservatory where the Virginia Living Museum is experimenting with propagation methods for rare and endangered native plants, and the new native plant botanical garden.
Time: April 20 and April 22-27 at 11am, April 21 at 1pm
Cost: free for Garden Week ticket holders with purchase of museum admission
Sunday, April 28 at 2:00 p.m.

Butterfly Society of Virginia Spring Meeting and Educational Lecture
FREE & OPEN TO THE PUBLIC - Virginia Wesleyan College, Blocker Hall, 1584 Wesleyan Drive, Norfolk, VA
"Dr. David L. Wagner: Plants, Caterpillars, Birds —A Story of Connected Fates"
Dr. Wagner will review key plant-insect associations emphasizing those that involve moths, butterflies, and their caterpillars. The talk includes a set of macro photographic images of caterpillars and the magnificent array of gimmicks they use to avoid being detected and eaten by birds. Finally, Dr. Wagner will tie plants, caterpillars, and birds together by considering the consequences of non-native plants on various other dependent elements of biodiversity. More info.
Monday April 29th, 2013 from 5:30 - 8:00pm at Nauticus Living Sea Theater One Waterside Drive
Sierra Club and Operation Free Sponsoring Hampton Roads Townhall - The Climate Situation Report - Military Leaders on the Emerging Threat This event is Free and Open to the Public Featuring Speakers: Rear Admiral Larry Baucom (USN, Ret.) Captain Joe Bouchard (USN, Ret.). More Info.
May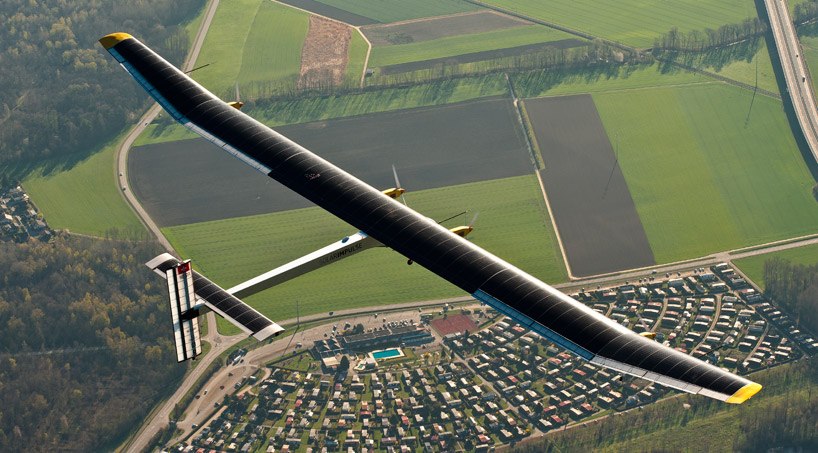 May 3 -
Watch Live Footage of the monumental transcontinental flight of the Solar Impules (totally powered by the sun)
Hampton Roads Strawberry Picking Farms from HamptonRoads.com
View
Hampton Roads Strawberries
in a larger map
June
June 6 - VIMS Presentation on Oyster Restoration and Water Quality at the Hampton Roads Planning District Commission in Chesapeake. Dr. Mark Luckenbach will provide a presentation addressing research that quantifies the nutrient removal rates of oyster restoration projects. This presentation will discuss the key differences in the effectiveness of oyster restoration projects, uncertainties associated with oysters as a TMDL implementation strategy, and the Bay Program's process for evaluating this strategy.
The meeting is open to the public. Please share this invitation with interested parties.
Time: 10:00 am – 12:00 pm
Location: HRPDC office, 723 Woodlake Drive, Chesapeake
Please RSVP to Lisa Hardy, LHardy@hrpdcva.gov, if you are a new meeting attendee.
VIMS Discovery Lab: Sport Fishing - Tuesday, June 11th 2013 - Learn how you can become involved in the Virginia Game Fish Tagging program, which trains and maintains an experienced group of recreational anglers who volunteer their time and effort to tag and release their fish catch. Play games related to fishing, catch-and-release, and fish identification; observe fish tags; and see specimens, both live and from the VIMS Fish Collection. Info
Wednesday, June 12, 2013 at 07:00 PM - In Organic We Trust Documentary Screening
Naro Expanded Cinema (Colley Ave in Norfolk) - RSVP


Whole Foods Market and its vendor companies have relaunched the Share the Buzz bee conservation initiative. And for the second year running, they are teaming up with the Xerces Society to promote awareness of and engagement in pollinator conservation.
As part of the Share the Buzz campaign, Whole Foods Market stores nationwide will donate $0.10 to the Xerces Society for each pound of summer squash sold between June 12 and 25. Yup, on every summer squash: zucchini, yellow, crookneck, and all the others. The money raised will go directly to support our work with farmers across the country, helping them to restore wildflower-rich native habitat and protect local biodiversity.
Whole Foods is running Share the Buzz in celebration of National Pollinator Week (which is next week).
To help you find ways to eat squash, the Xereces Society will post a recipe every day until June 25 right on their facebook page.

Free webinar June 26th: "Rebuilding the Foodshed". Transition US, the Post-Carbon Institute, and Chelsea Green Publishing are partnering to bring you a series of webinars on the Community Resilience Guides, designed to provide community leaders with the tools they need to relocalize and transform our food, financial, and energy systems. Register
27 June - VIMS WEBINAR: 7 p.m. - The Costs and Benefits of Fracking- RSVP
July
July 20 - Virginia Conservation Network - Beach Summer Workshop Offshore Wind - Support Renewable Energy Learn about the state's plan to monitor weather and ocean data. Hear an update from Dominion Virginia Power on a 12-megawatt offshore wind-power demonstration facility (more wind info here) . Learn about the North American Right Whale agreement in place to protect this and other endangered species (more info on whale protection here). - Register for the Event
July 20 - Virginia Conservation Network - Sea Level Rise - Effects of Climate Change on Communities of the Chesapeake Bay (More info sea level and adaptation stragegies here, here and here)- 9:00 AM - 11:00 AM Ernie Morgan Center - Norfolk. Learn how local governments are planning to protect people, nature and infrastructure from the unavoidable effects of climate change. Register for the Event.
Check the Archive for Previous Posts
All Rights Reserved. Disclaimer.